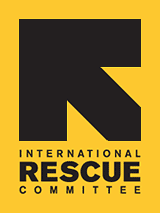 School Specialist Educates Students, Families and Schools
IRC Atlanta is pleased to welcome new school specialist Andrea Lindemann to the team. In this new position, Ms. Lindemann guides and supports children, teens and their families in the Atlanta-area schools in all aspects of their educational experience in this new country.
In addition to coordinating the enrollment of some 400 newly arrived children for school each year, Ms. Lindemann serves as a liaison between the school systems where the children are enrolled, and each refugee family. She works to help parents understand the U.S. educational system through one-on-one meetings and orientations. From finding an appropriate preschool for toddlers to helping high school seniors to find financial aid for college, Andrea is involved in promoting the academic success of all children and youth IRC Atlanta serves.
While this work keeps her busy, Ms. Lindemann has already launched a new initiative to meet a community need. After communicating with officials at several schools in the area, she realized that IRC Atlanta provides a lot of information to families about their new school systems, but many of the schools are lacking knowledge that would help them to better serve their refugee students.
"Some of the schools contacted me directly about providing training for their staff," she says. "So I am developing a program to educate the school systems about our families, their cultures and how to help these children succeed in school."
In this busy back-to-school season, a top priority for Andrea is ensuring that every child has the supplies the need to start a new year. To learn about how you can get involved helping refugee children start school right, click here.