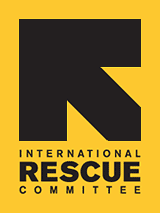 SoPo Bicycle Collective Provides IRC Clients with Bicycles
One of the many challenges for refugee clients once they are resettled in the U.S. is finding means of transportation. In response to the need for alternative transportation opportunities for refugees, the SoPo Bicycle Collective recently donated nine bicycles to IRC clients.
Photo by: Sutton Freedman
The SoPo Bicycle Collective is a community focused non-profit serving the Atlanta area. The organization is dedicated to bringing the health and fun aspects of the bicycling culture to those who may not have means or access to bikes. All of SoPo Bicycle Collective's bikes are donations that they have refurbished to top condition.
Bicycles provide clients with an inexpensive means of transport that does not require a driver's license. They are great alternatives to individuals and families who are not able to take on the economic hardships of purchasing a car or keeping it fueled. Furthermore, bicycles allow refugees to integrate into their communities more quickly and efficiently, as they have reliable transportation to their jobs, medical appointments, grocery stores and even the IRC office.
The IRC in Atlanta is proud to be a partner with SoPo Bicycle Collective, and is looking forward to providing even more bicycles to clients in the future. If you have a new or used bicycle that you would like to donate to the IRC, please contact Duncan de la Feld at 678-636-8933 or email duncan.delafeld@rescue.org.