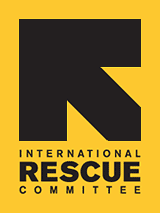 Souns for Literacy teams up with the IRC
Souns for Literacy, a program of Counterpane Montessori School in Fayetteville, GA, has partnered with the International Rescue Committee in Atlanta to implement its program in the IRC's First Things First women's literacy and childcare program.























Sounds for Literacy volunteer Anna Haley and instructor Karen Minvielle (center) work with IRC clients
Photo by Jessica Seales

As an informal, hands-on literacy program, Souns for Literacy teaches children letter-sound associations as they adapt to their spoken language. Volunteers representing the students and staff of Counterpane Montessori School will be working with the IRC's clients once a week during the First Things First and Childcare programs.

Based on research, particularly hand-brain connections, object labeling, as well as language and shape sensitive periods in young children, Souns provides the fundamental tools of printed language. As students navigate the program to learn their letters and sounds, they are increasing their reading capabilities.

For more information on the Souns for Literacy program and its work with the IRC, please contact Justin Howell, our Education and Learning Manager, at Justin.Howell@rescue.org or 678-636-8931.