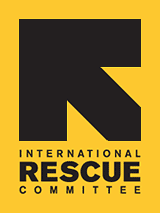 Spend a Summer Helping Refugee Kids Start School Right
Among the IRC in Atlanta's numerous internship opportunities is one in support of our School Specialist. This position works directly with our full-time staff, newly arrived refugee parents, local schools, and community service providers to ensure that each child starts off to school on the right foot.
The School Specialist intern learns how to enroll international students at DeKalb County schools, through the International Student Center, where all foreign children are initially evaluated for grade placement.

"Enrollment is a lengthy process, and it can be daunting," says IRC School Specialist Andrea Lindemann. "It helps tremendously to have someone guide the parents through the unfamiliar process. Even though the kids may have attended school before they arrived in the United States, the American educational system is very different."

These differences extend beyond the classroom and into the homes. Interns prepare and assist with cultural orientation trainings on parenting, hygiene, and nutrition, to help families learn about American social and cultural norms. Interns assist the School Specialist to advocate on behalf of children to agencies, schools, and other service providers. They conduct transportation orientations, showing children where to catch the school bus and how to safely walk to school. The interns also help enroll preschoolers in daycare facilities so their parents can go to work.

The School Specialist intern plays an important role in connecting refugee families and children with the local school system. What more rewarding way to spend a summer? To get involved, please contact the Volunteer Coordinator at VolunteerATL@Rescue.org.