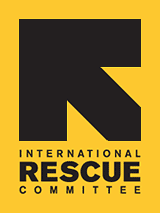 Spring Break a Week On for Many College Students
The IRC in Atlanta is pleased to be the chosen Spring Break destination for students from eight different universities across the United States this March and April. These 95 students are participating in the Alternative Spring Break program, which connects college students with host organizations throughout the country, where they spend their break between winter and spring term volunteering and learning about the organization's mission and programs.
IRC Atlanta has participated in this program for several years. This Spring, the schools represented include University of Michigan, University of Florida, Colorado State University, Boston University, Towson University (Maryland), University of Wisconsin at Madison, and University of Illinois Urbana-Champaign.
The students who come to spend a week at IRC Atlanta gain first-hand experience working with recently resettled refugees. They work one-on-one with adult learners in English class, the computer lab, as well as helping in the Resettlement Shop. In the afternoons, these college students travel to the IRC's Youth Futures program, where they tutor refugee high schoolers.
The 2012 Boston University students at IRC Atlanta this March.
The competition to become a host site is fierce. For example, the International Rescue Committee was just one of the 37 service locations Boston University students had to choose from. However, the unique experience IRC Atlanta provides is the reason that it is popular choice among Alternative Spring Break participants.
"Working with refugees has been a reality check," explains Alexa Barbosa, Boston University's 2012 coordinator. "Coming from parents who immigrated to the US with nothing but the clothes on their back, I have seen firsthand that it is possible to rise up from extreme poverty."
In addition to helping refugees learn the skills they need to do so, these college students gain fulfillment through their volunteerism. Barbosa explains, "Yesterday, one of the refugee teens students [at the IRC after school program] had on a shirt that said 'I am the future.' This is why we as young volunteers have made it our mission to help others."