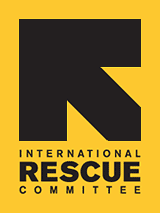 The Stars Align with Expecting Refugee Mothers in Atlanta
Expecting and new refugee moms recently got a little extra help with baby-gear basics. The IRC in Atlanta was the selected recipient for infant-care props from the movie "What to Expect," which was recently filmed in Atlanta.
Based on the best-selling book, "What to Expect When You're Expecting," the star-studded cast includes Jennifer Lopez, Chris Rock and Cameron Diaz. The actors were filming in Georgia this past summer, giving Atlantans opportunities for J-Lo sightings in Piedmont Park and other Atlanta sites. The movie includes a scene in which the stars go shopping for baby gear and peruse strollers, bassinettes, and car seats from different vendors.
Thanks to a donation from Baby Buggy, Inc., an organization that helps families in need get the basics for their infants and children, IRC has been able to put the state-of-the-art baby gear on display in that scene into the homes of young refugee families.
The New York-based Baby Buggy has partnered with IRC in Los Angeles and New York City in the past to bring these much-needed items to newly arrived refugees. When contacted by the local movie production company, they were quick to select the IRC Atlanta an excellent outlet for the strollers, car seats, kangaroo holders and more.
Little DelPierre approves of his new double stroller while mom Manthe looks on.
Photo: IRC
To be sure, no dust is settling on the donated goods. Manthe Mokala, a refugee from the Democratic Republic of Congo who just delivered twins, now has a double stroller. Maria Gomez, a Colombian refugee who is expecting her first child, received a brand-new infant car seat so that she can safely go home from the hospital after delivery.
The IRC in Atlanta is grateful to Baby Buggy for these donations!