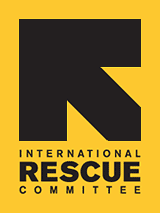 Support the IRC in Atlanta during Georgia Gives Day this Thursday!
This holiday season, there are several ways you can support the work IRC in Atlanta as it helps refugees to become self-sufficient and successful in their new American community. The IRC in Atlanta is participating the Georgia Gives Day on December 6, 2012 to inspire individuals to donate through the GAgivesday.org Website with the goal of raising as much money as possible in a 24 hour period.
Please choose to give to the IRC in Atlanta by clicking here to make your Georgia Gives Day donation.














Georgia Gives is a statewide initiative sponsored by the Georgia Center for Nonprofits, and the GAgivesday.org will accept donations for the IRC in Atlanta year round, with an emphasis placed on December 6th. Please give whatever you can, whenever you can, and the IRC in Atlanta will make the most of your generosity as we directly serve refugees in Georgia. Thank you so much for your support!