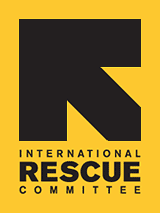 UGA Student Group Holds Benefit Concert for IRC Atlanta
A new student organization at University of Georgia knows that great music can help a good cause.

On December 1st, the International Events Association (IEA) held a Winter Benefit concert at Tasty World Uptown, a popular Athens venue, to benefit International Rescue Committee in Atlanta. Local bands Big Foot, Coco Rico, the Ha's, as well as Matt Daniel from the Leading Edge, played to a crowd of over 100 students and Athens nighthawks.

By the end of the evening, over $500 had been raised for IRC Atlanta.
UGA sophomore Munir Winkel brought the name and mission of the club with him from Lakeside High School, where he had founded the IEA after volunteering with IRC Atlanta's youth summer camp, and helping refugee adults learn English and personal safety, among other projects.
While still at Lakeside High, the IEA began assisting IRC by organizing two donation drives and hosting their first benefit concert - of classical music- in May 2008. Through these efforts, nearly $2,000 in cash and goods were donated to IRC Atlanta.
At the beginning of his sophomore year in college, Munir decided it was time to re-form the club at the university level, and sold his friend, Nick Dubernard on the idea. Says Nick, "I had not been in any clubs at the university and I felt I was not involved enough, so I decided that I wanted to join. I was especially excited to find out that [Munir] was just starting the club, and leadership positions were available."
Now, says Munir, the IEA is 66 Bulldogs strong and quite diverse; over half its board members were born outside the United States.
Many thanks to IEA and all the great musicians and people who came out to the concert to support the IRC!
To see photos from the concert, check out IRC Atlanta's Facebook page.