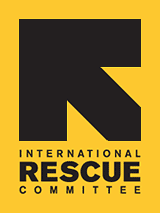 Volunteers Needed March 16th! IRC Partners with City of Clarkston in Arbor Day Celebration
On March 16, the IRC in Atlanta will gather to help the City of Clarkston to celebrate Arbor Day, and we are asking all friends of the IRC to join us! In conjunction with Trees Atlanta, Volunteer Emory, and other local organizations, volunteers from IRC in Atlanta will plant trees in Clarkston from 9:00am to 1:00 pm.






















Photo by the IRC in Atlanta

All interested volunteers should plan to meet at 8:30am in Friendship Forest (4380 East Ponce De Leon Avenue, Clarkston, GA 30021). Volunteers should dress for outdoor activities but do not need to bring any equipment or supplies.

Clarkston has embarked upon a program of environmental development, and on April 3, 2012, the City of Clarkston adopted a resolution to designate its Arbor Day on March 16. This international day of celebration uniquely reflects the character of the city's residents, and this event will help nurture the city's Friendship Forest Nature Preserve.

A small appreciation ceremony will honor notable individual and group supporters at 9:00 am, and planting will begin immediately afterwards. This event will be a large scale tree planting effort in the tradition of Clarkston's ethic of environmental stewardship.

Those interested in volunteering with the IRC for this event should contact Jessica Seales, Volunteer Coordinator, at VolunteerATL@Rescue.org or call 678-636-8928.