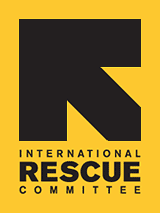 You're Invited: Flight Art Exhibit Special Tour This Saturday!
Please join us for a special tour of FLIGHT—a portfolio of artwork by 12 prominent artists including Chagall, Miro, Calder, Ernst, and Berman—in historic Madison, GA.

Saturday, November 10, 2012, 2 – 4 pm
Take a tour of the Flight art exhibit and hear real stories from refugees!

The Madison-Morgan Cultural Center
434 South Main Street
Madison, GA 30650
For directions, please click here.


























Marc Chagall (1887 - 1985)
Paris, 1968

Varian Fry: Assignment Rescue: In the 1940's after Hitler's Army swept through Europe, a New York journalist named Varian Fry was dispatched to Marseilles by the Emergency Rescue Committee, later to become the International Rescue Committee (IRC). There he initiated a clandestine operation to rescue some of Europe's most important cultural leaders. Over the course of 13 months, Fry helped some 4,000 people targeted by the Nazis escape to safe havens.

The Portfolio: In 1964, to raise funds for the IRC, Varian Fry assembled a portfolio or artwork by 12 established artists, some of whom he helped bring to this country. The portfolio was completed in 1971, four years after Fry's death, and is based on the theme of Flight to reflect the plight of refugees. For more information, please click here.