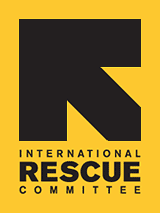 Youth Futures meets Shakespearean Tradition
Refugee teens in the IRC Youth Futures program got their first taste of live Shakespearean theatre in the Elizabethan tradition at the New American Shakespeare Tavern last month. With the generosity of the Tavern, which donated tickets to the performance, 17 refugee teens had the opportunity to experience the play Romeo and Juliet in an intimate setting.
For the majority of the attendees, this was their first experience ever viewing live theatric performance and their first exposure to Shakespeare romantic tragedy. After the performance, the teens were able to meet the professional actors.
IRC teens pose with Romeo, actor Matt Felten, after the performance.
Photo: The IRC
With this immersion into local culture, our IRC Youth Futures students were able to connect not only with Atlanta artists, but with their own identities. The privilege of having these types of connections motivates our youth to appreciate art and the local community.
In April, students will be able to experience Romeo and Juliet again, this time as a ballet performed by the Russian National Ballet at the Fox Theatre.
IRC Atlanta is able to provide these mainstreaming opportunities to refugee youth through donations from various area nonprofits and corporate sponsors. Thank you, New American Shakespeare Tavern, for your support!