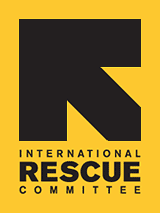 A Refugee's Thanksgiving
The following is an excerpt written by an Iraqi refugee woman shortly after her arrival in 2008. It has been translated from Arabic. IRC in Baltimore has resettled 313 Iraqi refugees since 2007.

It's our first Thanksgiving in USA.

I looked around & thought about my life…I found who I thank…I thank him for standing with me in my pain & grief…I thank him for enduring all what has passed…maybe what might come…he is my husband…who made difficulties & pain bearable … who put a smile on my face…who revives hope …here we are, in the land of hope…hoping to start a new life…quite hard for our age.. but we have hope & will.

We've been here for only two months…but with the efforts of the resettlement staff, we completed our required paperwork, which is an effort we thank them for. ..but humans are born with haste…demand all in an eye flash...here in the country of paper bureaucracy…where everything is written, re-written, signed, copied, signed & so on.. signing on practically everything…we all are looking forward to work, true we know our work will be different than what we used to, might be below our ambitions, but it's work & any work is useful.

Clearly, we Iraqis have a different case than other refugees…the majority have left their houses with backyards & cars there in Iraq…we did not seek refuge here because of need of shelter or food, or because we were short of jobs…we left our country for fear of getting killed & many other threats…

We're at the start of a long road...may be tiring or painful specially when realizing our degrees that we got by hard work unrecognized & our expertise useless, in short, we start from zero…but there is a solution for every case...hope for hardship..& here we are in the land of hope.
Happy Thanksgiving to all….hoping the next we will be more hopeful…