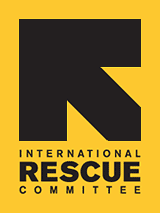 Annual Employer Appreciation Lunch
The Annual Employer Appreciation Luncheon on Friday, January 20, brought together a diverse group of Baltimore businesses who have hired refuges and asylees through the IRC's Matching Grant Employment program to celebrate and share personal testimonies. Local business owner, Harry Brigham, spoke with emotion about his experience employing refugees in Baltimore. Also speaking, were Raju Budhatoki and Sadoon Sadoon, two refugees who told their stories about their first job in the U.S. Mr. Sadoon gave an impassioned speech about the pride he has an employee with Panda Express and his ambition to grow with the company. Attendees also heard a WYPR produced story on Mon Rani and Parshu Rai, who found work at Greater Baltimore Medical Center.

Attending this year's luncheon were representatives from the Office of Refugee Resettlement, Maryland Office of Refugees and Asylees, Refugee Works, Lutheran Social Services of the National Capital Area, and the IRC in Baltimore, Silver Spring, and Charlottesville.

The Matching Grant Employment program provides vocational counseling, resume preparation, job search and placement services, and financial assistance for basic needs with the goal of helping refugees find their first job in America and achieve early economic self-sufficiency. Last fiscal year, the Matching Grant Employment program helped 76 families became self-sufficient within 6 months of their arrival in the U.S.