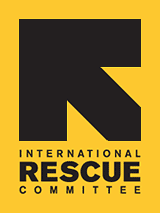 Congo: The Forgotten Crisis
On Thursday, December 10, 2009 (International Human Rights Day), IRC Baltimore held a brown bag seminar, "Congo: The Forgotten Crisis", discussing the causes of the conflict in eastern Democratic Republic of Congo and gender based violence issues. Speakers included Robert Warwick, Director of U.S. Programs in Maryland, and Jessica Li, Advocacy and Outreach Coordinator in Baltimore.

Since September 2009, IRC Baltimore has resettled 57 refugees from the Democratic Republic of Congo. Most refugees are from North Kivu and South Kivu and fled to Tanzania, Uganda, Ethiopia or Zambia before being resettled in Baltimore.

To learn more about the crisis, visit: http://www.theirc.org/congocrisis

To sign up to be on our mailing list to receive future invitations for brown bag events, visit: http://www.theirc.org/baltimore and enter your e-mail address under "Sign Up for IRC News"