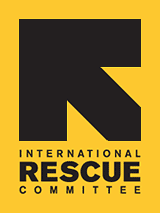 Finding New Homes for Newly Arrived Refugees
As the International Rescue Committee assists people all over the world fleeing from harm, the IRC in Baltimore helps find them a home. While our office has many departments – from Case Management and Health, to Youth and Cultural Orientation – the Logistics department plays a crucial role in shaping a client's first impression of America. The "Logs" Department secures housing, buys furniture and supplies, and makes sure that, after a long flight our clients can come home, take a shower, and crawl into a clean and comfortable bed.

We receive as many as 30 families per month. Some families are large, others have special care needs, and others come without a single U.S. tie on whom to rely. For these reasons, we at the IRC-Baltimore office not only appreciate, but rely upon our many partnerships with local landlords. With these partnerships, we have resettled approximately 5000 people since 1999, diversifying and strengthening communities in Baltimore.

In order to broaden our partnerships with landlords and property management companies, we will be holding our annual housing forum on Friday, September 28th, from 11:00am to 2:00pm at Southeast Anchor Library, 3601 Eastern Ave Baltimore MD 21224.

There, staff and landlords will hear the personal stories from humanitarian immigrants who have transitioned from their troubled home country to Baltimore. We will also discuss the extensive screening and vetting that refugees undergo through the U.S. Department of State to emphasize that all of our new arrivals have clean backgrounds.

Executive Director, Ruben Chandrasekar, will be speaking along with representatives from Regional Management, one of our premier housing partners. On the guest list are representatives from landlords around the city who have experience renting to our more established clients, but are unsure of the process of renting to our newest arrivals.

If you are interested in attending this event, please contact Andrea Meyer, Assistant Logistics Coordinator at Andrea.Meyer@rescue.org/ 443 762 1727.