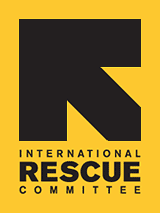 The First International Night at Arbutus Elementary
A central principle that Arbutus Elementary School instills in their students is best described in the school's newsletter: "Tolerance means accepting others even though they are different from you. Whether someone has a different skin color, practices a different religion, learns differently, speaks a different language, or looks different, everyone is a person with feelings and needs." The IRC Youth Program was happy to participate in celebrating Tolerance as the theme at Arbutus Elementary's first International Night on February 7, 2013. The purpose of the event was to learn about and enjoy the different cultures represented in the school's student body.

Every community at the event had a table and the opportunity to present a facet of their culture. Among these different communities were eight families from Burma. These families were resettled by the International Rescue Committee in Baltimore. The IRC Youth Program helped to enroll nearly15 students from these families into the school. During the event, the Burmese wore their traditional clothes, and displayed a flag and a map of their country, their currency, pictures, and musical instruments. Three parents performed a Burmese traditional dance that generated much discussion among parents and teachers. The IRC shared the table with Burmese families and posted pictures and distributed information about the resettlement process and the work we do here in Baltimore.

The fact that Arbutus Elementary has one of the most multicultural student bodies was on wide display at the event. Some students performed songs and others presented poetry that spotlighted their cultures. There were discussions about the backgrounds of immigrants and refugees More than 100 people -- students, parents, school staff and partners -- participated in the event and helped make it a great success. While the Tolerance theme continues to be highlighted for the rest of February, we look forward to participating in the event again next year.