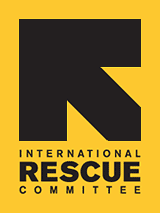 Hiring Refugees is Good Business
On a February afternoon, Mohamed Ly, a former refugee, extolled about the "cultural collision" he experienced when first trying to find employment in the United States. He then detailed how he overcame those cultural and language barriers to eventually become an entrepreneur, founding and directing two successful companies.
Mr. Ly was speaking to a group of employers who were attending the IRC in Baltimore's annual Employer Appreciation Luncheon on February 15th at the Southeast Anchor Library. The event is held to thank existing employers for their commitment to the mission of the IRC. This year a stronger focus was placed on new partnerships and creating opportunities that could benefit both refugee clients and employers. The task was set to educate new and present employers about the free services provided at the Baltimore Resettlement Center (BRC) and showcase the skills of our clients. IRC's Employment Team presented information on pre- and post-employment services, provided awareness of refugee work eligibility, and showcased the legal documents our clients possess.
Mr. Ly discussed the perseverance and dedication that refugees possess, as well as other characteristics that make them such valuable employees. Our clients, Mr. Ly said, offer diversity and versatility to any workforce. Their resolve to live up to their potential allows refugees to overcome obstacles and become valued employees. With these attributes, Mr. Ly found his niche, developing a company that provides language services for "today's global marketplaces."
With Mr. Ly's personal and professional journey, our employers were able to see how refugees are willing to learn and adapt to new situations. The services provided at the BRC augment the skills necessary for success that they already possess. The Employment Team acquired new workforce connections and solidified existing partnerships. The message was clear, "Hiring refugees is just good business."