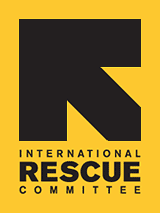 A Home For Ms. Wasekibibi
When Mudahemuka Wasekibibi arrived in Baltimore more than three years ago, she was alone and suffered from poor health, feelings of abandonment, and had no means of support. Most of her family had died in the war in her native Democratic Republic of Congo. Now, thanks to the efforts of IRC's Extended Case Management, she has moved into a bright apartment with an impressive view and has a warm community of fellow senior citizens and services around her.
Ms. Wasekibibi, now 63 years old, was resettled in Baltimore in 2009. Her only social contact in those first years in the city consisted of attending her English classes and frequent visits to her IRC case manager. She was housed in a studio apartment, but had trouble paying her bills. The trauma she endured in her home country, coupled with her financial situation, left her feeling hopeless.
In an effort to resolve Ms. Wasekibibi's situation, her Extended Case Manager, Mauricia Tyson placed her name on a waitlist for senior housing. Within several months of being on the list, Ms. Wasekibibi was called for an interview and soon after completed the application process. In less than two months, she moved into her new sixteenth-floor apartment in downtown Baltimore.
This move has afforded Ms. Wasekibibi senior support services: meals, housekeeping, laundry, and personal assistance. There are wellness services available on site to assist and maintain her health. As she and the house manager inspected the apartment on her first visit, Ms. Wasekikibi inhaled and exclaimed, "Welcome to America. I am finally home!"