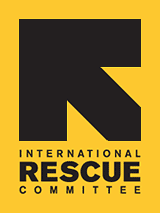 Immigration Program Expands Outreach Efforts
With the addition of new staff, the Immigration Program is expanding its outreach to refugees and asylees seeking high-quality, low-cost legal services. Paul Chandler, the new immigration assistant, and one intern have joined the program in the past two months. The Immigration Program is one component of the Community Integration Program and managed by Rachel Mogga, immigration program specialist.

The Immigration and Nationality Act requires that refugees apply for their green card after being in the U.S. for one year. Asylees are strongly encouraged to apply for their green card as well, though are not required to do so by law. The Immigration Program assists refugees and asylees with their USCIS applications for Permanent Residency and Citizenship.

The Immigration Program can also help with Family Reunification, Travel Documents, Employment Authorization Documents, and responding to letters from the USCIS, including Requests for Evidence.

For more information about the Baltimore Immigration Program, please contact: Rachel Mogga, Immigration Program Specialist (Rachel.Mogga@Rescue.org) and Paul Chandler, Immigration Assistant (Paul.Chandler@Rescue.org); phone 410-558-3191.