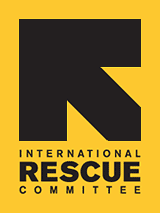 An Intern Reflects on the New Roots Community Garden
Each year, the IRC helps thousands of refugees who have been granted sanctuary in the United States to rebuild their lives. An essential part of our broader resettlement efforts, the New Roots program enables refugees to reestablish their ties to the land, celebrate their heritage and nourish themselves and their neighbors by planting strong roots—literally—in their new communities. As part of this initiative, the Baltimore IRC office started a community garden this spring. Garden plots are started and maintained by individual refugees and their families. Thanks to the efforts of the community gardeners and our summer New Roots intern, Luke Carneal, the garden was awarded second prize for Best New Community Garden by the Community Greening Resource Network, a division of the Parks and People Foundation. The following is a reflection by Luke on his experience interning with New Roots.

When I began interning with the New Roots in May, I was not sure what to expect. The project was new, in its very initial phase. I was excited to explore the many possibilities for the gardening initiative, but also slightly nervous, wondering if I would find the support to help create the vision IRC had for the endeavor. I soon realized that my anxiety was unfounded; I was quickly welcomed into a network of people who were just as enthusiastic about the project as I was. With the support of many creative and motivated individuals, most notably the clients who continue to spend hours of their busy weeks to tend and care for the garden, New Roots has become a fulfilling experience for all involved.

I feel lucky to have worked with such wonderful gardeners this summer. I was reminded over and over again that there is always more to learn about the art of raising plants. The gardeners brought rich and diverse reserves of knowledge, rooted in the horticultures of their countries of origin, and were generous in sharing many practices with one another and me. For example, I remember beginning to build a trellis for our bean plants to climb up when I realized we didn't have enough of the appropriate materials. Luckily, I thought, we are close to a Home Depot, I'll swing by and pick up the metal stakes and wire mesh that we need. But before I went out to make the purchases, I told Abdi, a recently arrived refugee from Ethiopia, of my plan. He suggested that we try to make the trellis with things we could find around the garden site. He remembered the spare bamboo stakes we had in the tool shed and the lines of twine wrapped around the bales of straw. Within a half hour we had made our trellis from our found materials. The structure has weathered a series of severe storms and is as sturdy as the day it was built.

The beauty of laboring alongside others in a garden space is that conversation often goes beyond exchanges regarding pants and trellises, and into the realms of the personal, political, and spiritual. Something about the quiet open air and sharing in a common endeavor leads to a familiarity between people. Hunched over raised beds, I had many great talks with the other gardeners about our lives -- even with those less than fluent in English. Gardening brings about a calm and patience that allows a level of communication difficult to attain in other settings.

I will be sad to leave the garden when I head back to school this fall, but I do not worry about its successful continuation. With so many committed people working for its benefit, I feel confident the project will be sustained well into the future. I know that I will surely return to the garden to witness the future accomplishments of the program and, most importantly, to visit with my friends. With New Roots, those friends have transformed an old abandoned parking lot into a beautiful space full of life.