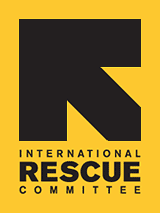 International Women's Day Celebration
Upwards of a hundred and fifty women, men and children gathered this past Saturday to honor women and celebrate International Women's Day at the Creative Alliance at the Patterson. Among the featured presentations were a National Geographic Photo Camp multimedia presentation that partnered female students from BCCC's Refugee Youth Project with young women from the Baltimore Leadership School, a beautiful oud performance by Ghazi Ahmed and Ali Omar, recently arrived Kurdish refugees and Treena Moore from the Women's Industrial Exchange showcasing their locally made merchandise. The culmination of the program was a panel of six women representing 4 countries, Bhutan, Burma, Democratic Republic of Congo and the United States. They shared their personal experiences of cultural adjustment, life being a single mom in a refugee camp and Baltimore, maneuvering through cultural protocol to file for a divorce, giving birth to a disabled child and then feeling called to serve disabled youth and experiences both abroad and in the U.S. with education. An inspiring and provocative dialogue ensued. It was decided that there will be a Baltimore Women's forum created to come together as women on a regular basis to dialogue. The first meeting of the BWF will be April 14th. Andrea Meyer who attended the event, had this to say, "I appreciated hearing about Evodie's experience in a Baltimore City School after having been educated in the Democratic Republic of Congo. The event was eye-opening and the food was wonderful."

The program closed with a diverse array of international cuisine that included American, Burmese, Ethiopian, Eritrean, Honduran, Iraqi, Mexican and Salvadoran cuisine.