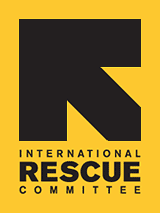 International Women's Day Celebrated With Transnational Women's Dialogue
Join us for an inspiring and provocative transnational dialogue focusing on the intersection of today's most prominent women's issues, social justice and local and international women's personal stories about their contributions to family and community. The afternoon will be complete with a multimedia presentation by Vision Workshops on a photo camp that brought together local youth with refugee youth and an outstanding performance by Ghazi Ahmed and will end with lite international and local fare.
We will convene at the Creative Alliance at the Patterson, located at 3134 Eastern Avenue at 2pm. Please rsvp by March 5th to Holly Leon-Lierman at Holly.Leon-Lierman@Rescue.org or 410.558.3167.