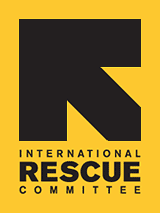 Local Asylee Woman Wins IRC Education Scholarship
Mahlet*, a young Ethiopian asylee woman, has always dreamed of becoming a pediatrician. She was recently awarded $1,250 by IRC's Education Dreams Fund to help her achieve her goals. Mahlet grew up in Ethiopia and had only attended 1 year of medical school when her family was suddenly forced to flee. She arrived in Baltimore in November 2009. Although her education was interrupted, she held steadfast to her dream, hoping that this new country would give her the opportunities to achieve it.

Today, Mahlet is a full-time student majoring in Biology at the Community College of Baltimore County. She is also a certified Nursing Assistant and hopes to attend graduate school at Johns Hopkins University. But she worries about the financial cost of books and supplies. This past semester, Mahlet had to borrow $500 to purchase books and supplies for class. "The first time I went to buy books and started checking the prices – everything was above $100. I was like, 'Oh my God, how am I going to do this?'" Mahlet was excited about being an award recipient this year because it has made everything easier for the fall semester. She says, "It really boosted my self-esteem. I was so happy when I got the scholarship because I couldn't believe I got it." Mahlet plans to use her award to purchase textbooks, school supplies and bus passes to go to class.

Mahlet is thankful for the help that she has received from IRC. "The IRC helped settle us real fast – they got us help, education and work. With education, I got my GNA/CNA certification. Nobody will give you that for free in the U.S. – I got that for free. I got the scholarship [Education Dreams Fund] from IRC. I'm very thankful."

When asked if she had advice for other young refugee/asylee women, Mahlet stated, "We came here from third world countries where women are taught to be inferior from men. Women are basically supposed to be a housewife. This is called the land of opportunity and it's for a reason. If you set your mind to your goal, nothing can stop you."


*Mahlet has asked us to only use her first name.

Mahlet is one of IRC's 4 recipients of this year's IRC Education Dreams Fund. This fund was created in honor of Charlotte Brandis Sundelson, a refugee whose education allowed her to follow her dreams to become an independent, successful young woman. This fund provides cash awards to young refugee and asylee women who aspire to reach their dreams with the help of a college education.

Help us make other refugees' dreams a reality. Make a donation to the IRC today.