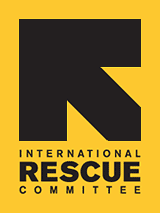 Local Burmese Refugee Will Walk on His Own Again
T.T. is a 32yr old Burmese man who lost his left leg in a car accident that occurred in Malaysia in 2011. At the time of the accident he was rushed to the hospital by a friend where his leg was amputated above the knee. Following this, T.T. maintained his mobility by using crutches to walk and navigate up and down stairs, as most facilities were not handicap accessible.

While living in Malaysia, T.T. was placed on a list for individuals needing prosthetic devices and from that moment on he waited to find out if he would receive one. T.T. was resettled by the IRC in Baltimore in September 2012, a little over a year after his accident, where he was greeted by his Case Worker as well as the Special Needs Care Coordinator. Upon arrival T.T. received an urgent referral to the Johns Hopkins Hospital department of Rehabilitation and Pain Management. Shortly thereafter T.T. was referred to Maryland Orthotics and Prosthetics where he began a series of five appointments which would culminate in him receiving a state of the art, hydraulic prosthetic leg. T.T was finally able to walk without crutches for the first time in over a year.

As a result of an effective partnership between IRC staff and various medical partners, T.T. was able to receive all of these services and have it covered by his health insurance. The prosthetic limb would have cost upwards of $70,000 without medical insurance coverage. T.T. can now walk on his own and is receiving physical therapy, which will help him to learn how to achieve the highest level of mobility with his prosthetic leg.

Please contact Adrienne Atlee adrienne.atlee@rescue.org (410-558-3162) for more information on IRC's Health Program.