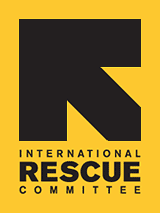 Muluberhan for President!
Patterson High School's newly-elected Student Government Association president is Muluberhan Bahre, a refugee student from Eritrea. After spending five years in a refugee camp in Ethiopia, Muluberhan arrived in the U.S. in March of 2010 and has been an extremely studious student, quickly learning English as well as his other subjects. He says he was inspired to run for student government to improve his school after discussing the idea with one of his teachers.

Muluberhan relied on a group of fellow students to help him raise awareness for his campaign. The group, representing much of the diversity of the school, made campaign posters in Spanish, Nepali, Chinese, French and English. Muluberhan also gave campaign speeches in several classes with the support of teachers. On election day, despite some nervous jitters, he made a final campaign speech in which he shared his personal story and how far he had come. Muluberhan echoed the goal of the new principal, Vance Benton, that Patterson High school should strive to be one of the top 500 schools in the nation. If elected, Muluberhan told his fellow students he would help the school successfully achieve its goals and make sure the students have fun in the process. The students erupted in cheers.

Muluberhan found out he had won when the election results were announced over the school public address system. "I felt nervous when I heard my name, but then I was excited," says Muluberhan.

As president, Muluberhan's plan is to first meet with groups of students to listen to them and talk about ways to improve the school. Next, he will meet with the principal to share the students' ideas. His election success has already inspired others. Another refugee student from Nepal told Muluberhan that he wished he had run for the office of vice president so he could work with Muluberhan.

Muluberhan, when not playing on the school soccer and tennis teams or being a peer mediator, is working on his college applications and hopes to attend college to study Biology and become a doctor. Muluberhan is also part of the International Student Storytelling Program at Patterson High School.