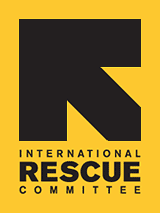 New Employer Partnership with Area Hospital
Five Bhutanese refugees are taking the next step on their journey towards integration and self sufficiency this week by starting their careers at the Greater Baltimore Medical Center (GBMC) with Crothall Services Group. As new members of the environmental services support staff, they will receive a decent salary, medical benefits, tuition reimbursement, employee assistance plan and a pension plan. Three more refugees are scheduled to start at GBMC in two weeks, and several others are in the application process.

This is the first instance of IRC's employment team placing refugees at GBMC and IRC is very excited to have located such a promising employment relationship. The opportunity came about through networking with other resettlement agencies in Virginia, thanks to the perseverance of Jamie Spitzer, IRC's Matching Grant employment specialist.