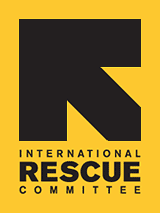 A New Mural in Highlandtown
The Baltimore Orientation Center is usually home to the education programs offered to refugees to place them on the right path to integration in American life. But during the past several weekends, it has also been the site of hammering and painting.

In January and February this year, community artist and muralist Moira Fratantuono worked with a group of refugee artists and gardeners to paint a 4'x24' mural for the Baltimore Resettlement Center's New Roots garden. The final design illustrates that the garden is a place for newcomers to create their own roots in Baltimore, represented by the country flags that adorn the colorfully depicted vegetables and flowers. The sun shines down on both sides of the mural, symbolizing the hope -- written in English and client languages -- that the space offers to their new life.

Last year, the IRC in Baltimore embarked on the New Roots Program to bridge the gap between the agrarian setting many of our clients originate from and their new life here in Baltimore. The aim is to promote healthy eating and social interaction in a familiar context. This year we aim to extend the New Roots program by furnishing more refugees and asylee individuals and families with a garden plot and expanding our nutrition education program.

The core group of five participants was joined by more than 30 refugees and volunteers to complete all aspects of the project, including: priming the plywood boards, outlining the mural, painting the design, and installing the final project in the New Roots garden at the Baltimore Orientation Center.

Come spring, the mural will impressively frame the blossoming plots of the garden.