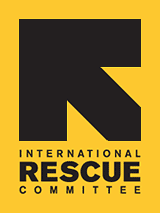 Record-Setting Year
The 2011 fiscal year, which ended September 30, was a record-setting year for the IRC office in Baltimore: 783 new Marylanders were welcomed in that period. This is the highest annual total in the IRC in Baltimore's 11-year history and a 25% increase over the previous fiscal year. The vast majority (84%) of refugees joined relatives when they resettled in Maryland.

Refugees originated from the countries of Bhutan, Myanmar (Burma), Central African Republic, Democratic Republic of the Congo, Cube, Eritrea, Ethiopia, Iran, Iraq, Liberia, and Palestine. Children were 35% of this year's arriving refugees.

The Asylee Program has also served a tremendously diverse population from over twenty countries this fiscal year. Of the 361 beneficiaries, 54% were asylees, 4% were humanitarian paroles or victims of trafficking, and 42% were migrating refugees. This last group of beneficiaries consists of refugees who were initially resettled in other states but decided to migrate to Baltimore seeking employment opportunities and to live in communities with similar refugee populations.