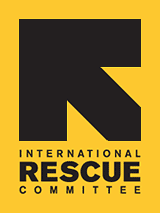 Refugee Students Take 1st Place at Science and Technology Competition
On December 4, 2010, a team of refugee and American students came in 1st place in the Baltimore area regional championships for their STEM (Science, Technology, Engineering, and Mathematics) Team. The team, consisting of resettled youth from Congo, Eritrea, Somalia, and Baltimore natives, participated in the competition through the Y of Central Maryland afterschool program at Moravia Park Middle School, an IRC community partner. The team had to build a robot and program it to do small tasks for the competition. The students also presented on how human eyes and ears function and how a heart patch is used to fix holes in human hearts.

Ahmed, a young man from Somalia, said he joined because he "just wanted to see how it felt to work with robots." When asked about what it was like to work with such a diverse team, Julian, a Baltimore-born teammate, said, "It was awesome because some of them already know how to do stuff (with robots)."

Five of the six refugee students on the STEM Team are former participants of the IRC after-school programs at Moravia Park School. Ahmed said that his past participation in the IRC after-school program helped him "experience more English so I can communicate with other students on the team."

The IRC in Baltimore encourages middle students with refugee backgrounds to participate in the Y of Central Maryland's program at Moravia Park School. Asante Kufour, Site Director of the Y's after-school program, proudly said of the team, "Our STEM team is regarded as leaders because of how they conduct themselves and apply the Y core values which are honesty, respect, responsibility, and caring."

After winning the regional championships, the team went onto the Maryland State championships at the University of Maryland, Baltimore County on February 26, 2011, where they did well but were not finalists.