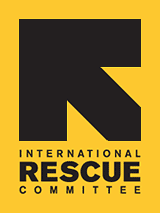 Six Refugee Students are Inducted Into Their Local National Honor Society
On December 12th, six refugee high school students received special recognition for excellence in scholarship, leadership, service, and character at Patterson High School when they were inducted into the National Honor Society. A nationwide program, National Honor Society exists to commend high performance and to encourage future development. Six refugee students were recognized at this year's induction ceremony on December 12th, with international students comprising more than half of all inductees. At the ceremony, each student lit a candle and then together recited a pledge to uphold the standards of the society. The school's guidance counselors spoke in recognition of their accomplishments. The program ended with words from school principal Vance Benton, who asked those present to reflect upon the metaphor "A rose can grow through concrete." Mr. Benton acknowledged that Patterson is a place where it is much easier to fail than to succeed, and that those present chose to rise above their circumstances and thrive. He commended the students for serving as a model of how to overcome difficult odds. For refugee students, these words held an added layer, as they somehow managed to adjust to a new language and school climate. The refugees honored are Kibra Asfaha and Semhar Kassa from Eritrea, Radhika Khatiwada, Kul Magar, and Abhishek Younghang-Subba from Nepal, and Agut Odolla from Ethiopia.
In October 2010, with joint funding from the federal Office of Refugee Resettlement, the IRC in Baltimore partnered with Baltimore City Community College (BCCC) to merge and expand their respective successful youth programs. United under the name of the Refugee Youth Project (RYP), the program aims to provide increased academic enrichment services and support to refugee students in schools. Under this joint program, BCCC provides refugee students with after-school academic and enrichment services, summer instruction, and mentors while the IRC provides integration services such as case management and adjustment groups, to help meet the needs of newly arrived refugee youth. New this year, Soccer Without Borders has joined as a third partner to engage refugee youth through athletics.
Please contact Emily Fishbein emily.fishbein@rescue.org (410-558-3253) for more information about the youth program.