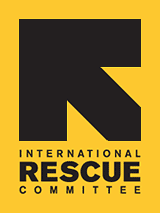 Speakers' Bureau Takes Action
Ban Ahmed sat in front of a group of fellow refugees recounting her last day in her country and the hardships she endured after she fled to Jordan where she waited for refugee status and a chance to relocate to the U.S. Her peers listened attentively. Once Ban finished her story, the members of the audience praised her bravery and acknowledged something they liked about the story. Then they had the chance to practice their own stories as part of the first meeting of the Circle of International Voices in Change (CIVIC) speakers' bureau on January 21st, 2013. CIVIC is a project in which established refugees and asylees will tell their stories to community members, newly arrived refugees, and elected officials.

The purpose of the speakers' bureau is to inspire people and advocate for support of refugee resettlement services in the United States and in communities across Maryland where refugees are resettled. Through storytelling the members of CIVIC will impart their history and journey in their own words as well as share the skills and cultural diversity they are bringing to Baltimore. The members of CIVIC are a varied group in age and hail from a number of countries including Bhutan, Ethiopia, Eritrea, the Democratic Republic of Congo, and Kenya.
During the first meeting, the members of the speakers' bureau were also tasked with coming up with a more personal and unique name for the project. After each member expressed his or her idea for a name and explained the reasons behind it, the group decided the options would be narrowed down by an anonymous vote. As a result of there being several worthy choices left after the vote, the members opted to combine the remaining names. Hence, the Circle of International Voices in Change was born.
This cooperative process of naming resulted in a flash of mutual inspiration giving birth to the name CIVIC. This proved to be a powerful moment as it symbolized the broader transformation of the refugee and asylee participants from a place of oppression to a position where their voices and opinions are heard and valued. In the future CIVIC hopes to create more powerful moments like this.