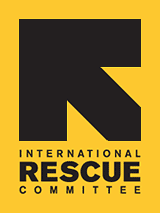 Staff Profile: Chandra Bajgai
Like tens of thousands of his fellow citizens, Chandra Bajgai was forced to leave Bhutan in 1992 after the government pursued a policy of persecution and then removal against ethnically Nepali Bhutanese. Chandra was only a 10-year-old boy at the time and was unaware that his home for the next 17 years would be a crowded refugee camp.


Always an eager student, Chandra continued his interrupted education in the camps where he studied up to the 10th grade, the highest level available. Based on his good grades, Chandra was sponsored by a charity to attend an additional two years of schooling in a Nepali school outside the camp. As a refugee, Chandra did not have the right to employment in Nepal, but he was able to secure a job as a teacher and social worker at a Nepali boarding school anyway. While pursuing his secondary and university education, Chandra was an active member for a youth volunteer corps in the refugee camps. The corps organized blood drives, ran cultural programs, planted trees in barren areas, and redistributed their own food rations to families in need.


Even though Chandra was taking advantage of the very few opportunities available, he knew that as a refugee his choices were severely limited and so he was one of the first to apply for resettlement in the U.S. when the option finally became available. The approval process took over a year, and in March of 2008, Chandra resettled in Baltimore with his two younger sisters. Chandra's first job in the U.S. offered good pay, but the commute was very difficult. The trip to work required boarding two buses and a train and then walking for 30 minutes. After 4 months of commuting, Chandra managed to find closer work as a parking attendant and then a phone assembler, but his career trajectory changed when he became the first Baltimore program specialist for the newly formed Association of Bhutanese in America (ABA). As an employee of the ABA, Chandra uses his community organizing skills in many ways including, advocating for new English classes to be offered in the community and supporting the development of the Bhutanese Women's Handicraft Cooperative.

In May 2011, Chandra was also hired as a part-time community integration assistant by the IRC in Baltimore. In this position, Chandra serves as a refugee community liaison and helps to organize meetings and trainings with the various refugee populations and recruits community interpreters for IRC programs. Chandra believes his first hand understanding of the "pressures of the people" helps him to be an effective community activist.


Chandra's personal life has also had its share of recent successes. He and his wife welcomed their first child this year and bought a home in Catonsville which they share with their extended family who have also come from the camps in Nepal. Chandra's future plans include continued activism with the refugee community in America, pursuing additional education in the technology sector, and starting a business to help low-income people.