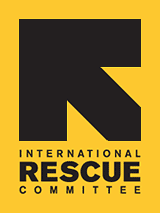 Support the Winter Clothing Drive
As the weather turns cold, refugees in need of warm winter clothing turn to the IRC in Baltimore's Resettlement Shop for free coats, hats, boots, and other items. The IRC ensures that refugees have basic necessities—beds, linens, kitchen table and chairs, cooking utensils, and hygiene products—but we rely solely on donations to go beyond the basics to help recently arrived refugee families.

Please consider donating the following items:

Winter Clothing Needs (Children and Adult Sizes)
Winter Coats
Boots
Long Pants
Long Sleeve Shirts
Sweaters/Sweatshirts
Hats/Ear Muffs
Gloves/Mittens
Scarves
Closed-toed Shoes
Socks
Winter Pajamas/Long Underwear

All donations must be clean, gently used and in good condition. If you wouldn't buy an item in the same condition from a thrift store, please don't donate it.

Donations can be dropped off on Fridays ONLY from 9:00 to 5:00 pm at the Baltimore Resettlement Center, 3516 Eastern Avenue, Baltimore MD 21224.

All donations are tax deductible. Tax receipts are provided upon request. In order to receive a tax receipt, please fill out a donation form (available when you drop off your donations).