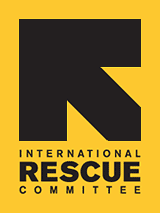 Thanksgiving Party for Refugee Families and Volunteers
On November 20th, the IRC teamed up with the Refugee Youth Project (RYP) to host the 2nd Annual Thanksgiving Party for volunteer mentors and the families they work with. The event enabled refugee families to share in a unique American tradition and learn about the values behind the holiday. Over 60 people enjoyed an afternoon of holiday-themed games and art activities as well as a Thanksgiving feast!

Both the IRC and the Refugee Youth Project rely heavily on volunteers to support refugees during the resettlement process. Last fiscal year, 158 IRC volunteers and interns provided over 15,000 hours of service.