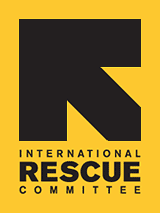 Welcome Kits For New Refugee Families
Thanks to the generosity of several local families, welcome kits containing essential household items will be provided to refugees arriving in Baltimore this fall. The families gathered on a Sunday afternoon to "Party With A Purpose" at the home of a local IRC supporter. They brought with them shampoo, soap, sponges, and other items to contribute to welcome kits for new refugee families. The children filled buckets with items and topped many off with a hand drawn "Welcome to Baltimore" sign. The attendees then heard about the IRC's work from a staff member and a locally resettled refugee from Bhutan.

All the welcome kits are now stored in the IRC's office until they are placed in the apartments of arriving refugee families. "The quality of items in the welcome kits was much better than what we are normally able to purchase with our limited funds", said Christina Caspersen, an intern in IRC's Logistics Department. "It was like they were gifts from one friend to another."

If you would like to host your own "Party With A Purpose" to benefit local refugees, please contact Erica DelViscio, IRC senior manager, at erica.delviscio@rescue.org or + 1 410 558 3163.