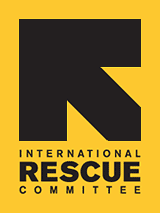 A Common Thread: Refugees Helping Refugees
Several young refugee students, with memories of their own arrival in the United States, are now helping other refugees feel welcome in their new country by donating over $6,000 dollars to the Boise office of the International Rescue Committee. The students of Morley Nelson Elementary, school faculty, and volunteers worked together to complete a project designed to help the new students. The art pieces were ultimately used to create greeting cards which were sold to raise funds.
With the students arriving from many different countries, including Nepal, Burundi, Somalia, Congo, and Tanzania, the diverse languages and cultures make it difficult for the students as they become almost immediately immersed into a new school system. Lisa Sterling, school psychologist, and Mary Ellen Frischmuth, school counselor, came together with a plan of action to help the students open up and discuss their past experiences.
With the language barrier, they decided that art could be the perfect medium for communicating. The students were asked to come up with a memory of their homeland, draw a picture representing it, then complete a replica by piecing together strips of fabric. The students, grade 4-6, learned to thread a needle, make basic stitches, and cut shapes and designs. But, more importantly, they were immersed into an environment where they became comfortable practicing their English skills, were able to speak of their past, and become more acquainted with their peers. Many of the students found that they contained many of the same values, as all of the themes centered on family, friendship, and home. Some of the cards included tree houses, apple trees, cars, and their friends still back in the refugee camps.
Volunteers were crucial to the success of the program, helping the children with the technical portions of the projects. Once the colorful tapestries were completed, pictures were taken, and eventually became the covers of the greeting cards. The cards were sold with the help of community volunteers, students and faculty.
After ten weeks of diligence, the students were finally able to see their finished product, but it was more exciting for them to lend a hand to other newly arriving refugees and to welcome them to their new home.