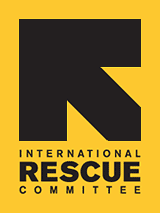 Bogus Basin Ski Mountain Supports 5 IRC Refugee Workers
Bogus Basin Ski Mountain hires refugee workers each ski season. This season is no different. Bogus Basin hired five qualified refugee candidates. The workers have IRC support to make sure they make it through the logistics to meet their employer's expectations. Our clients have learned to navigate the bus shuttle which takes them up the mountain, usually leaving at 5:00am from downtown Boise, before normal city public transit routes begin. Bogus Basin supervisors work with IRC staff to get the workers additional training or communication needed. The workers have been enjoying the work up on the mountain, and getting their first experiences in snow!
Thank you Bogus Basin for your support of refugees!