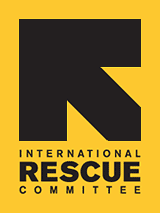 Boise High Student Gives Back to Refugees
Megan Morton believes in giving back. She says that being raised in Boise, a community known for its giving spirit, has helped her find ways to give back as well. As she says, "giving makes me joyful". "Sometimes we hardly recognize how fortunate we are" says Megan. However, she has come to know that sometimes people just need a reminder, and immediately they find ways to give back too.

Megan was first introduced to refugees when her family mentored a family from Iraq. She saw their needs first hand and from then she wanted to make a difference. This fall she would like to motivate others to join her in a project she is calling "Digging for Diversity", a project to give back to the needy in Boise. Megan is a senior student at Boise High and a member of the Leadership class. She hopes to collect toiletry items for refugees being resettled in the community through the IRC Boise resettlement program. During the Senior Night on October 14th, a day which also happens to be Boise High's last volleyball game, Megan will collect personal care items from people attending the game. Her goal is to have at least 200 items of toothpaste, deodorant, shampoo, feminine pads, diapers, baby wipes and soap. Megan says "these are basic needs" and to imagine someone in our community going without them "breaks my heart". She wants to step up as a leader and translate a fun volleyball game into a fun giving event.