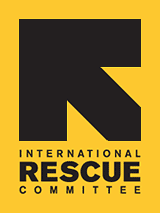 Boise State University Students Doing Good for IRC Boise Clients
Boise State University students substantially increased their volunteer support of IRC Boise and our clients this fall. Our joint projects include:
BSU nursing students are providing a second public bus ride-along training with clients to frequent medical service sites (such as places where medical providers give screening exams and deliver TB treatment to our clients);
BSU nursing students are mentoring students in IRC Boise citizenship classes who struggle with English acquisition;
BSU nursing students are preparing over-the counter treatment kits to distribute with interpreted training about how to use the materials safely;
BSU social work students are helping IRC develop a client-language resource library in our library on services and organizations in Boise;
BSU social work students are helping IRC Boise develop and deliver bike safety classes;
BSU social work interns are studying and participating in almost all aspects of our direct service delivery; designing process improvements; and supporting long-term planning at IRC Boise and between IRC Boise and other resettlement agencies.
Huge thank you to Boise State University students, and the conscientious professors and administrators who work with them!