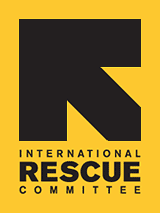 Building Great Employer Relationships: The Boise Hyatt Place
Hyatt Place in Boise is a dedicated refugee employer. Hyatt Place staff go above and beyond to preserve refugee employees' jobs, with great support from the IRC in Boise. Our partnership has developed over a few years, and has lead to several successful refugee jobs. Both parties work above the call of duty to ensure positive experiences for both the hotel and IRC refugee clients.

Recently, the Hyatt Place in Boise hired an IRC client for a housekeeping position. After two months, the Hyatt Place Housekeeping manager noticed that the IRC client was struggling in the position. The manager contacted IRC Employment Specialist Jennifer Dunn. Together they created a plan to help the IRC client succeed at the housekeeping position. IRC brought in interpreters and Jennifer Dunn coached our client about how to meet the expectations of the supervisors. The Hyatt Place, showing their commitment to their new employee, had their General Manager provide additional assistance. After two weeks of training by both the Hyatt Place and the IRC in Boise, the new refugee employee made significant progress and was flourishing.

We are happy to report that the IRC refugee client still works at the Hyatt Place in Boise and performs well. This is proof that the IRC strives to provide employers with the 'right fit' with refugee candidates, who have diverse skills and talents, and who will bring value and long term benefits to employers. The IRC employment team provide exceptional training, resources, and supportive services before, during and after a job placement to ensure a successful outcome for both the employer and the IRC refugee clients they serve.