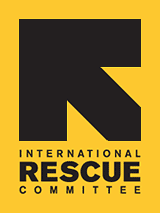 Donations Drive
The IRC office in Boise is in great need of basic household items for the kitchen and home as well as toys, toiletries, artwork and baby items. We will gladly accept the following items.
Shampoo
Hair Conditioner
Toilet Paper
Toothpaste
Shaving Gel
Razors
Lotions
Laundry Soap
Dish Soap
Diapers
Deodorant
Bar Soap
Baby Powder
Baby Wipes
Baby Shampoo
Femenine products (not tampax)
Pots & Pans
Silverware
Plates
Cups
Glasses
Unfortunately our donations room is not large enough to accommodate adult clothing. However, we do accept baby clothing up to size 2T. Please contact Keziah Sullivan at keziah.sullivan@rescue.org to organize pick up or drop off.