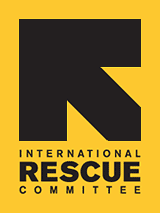 Experience Works
IRC-Boise is partnering with the organization Experience Works (www.experienceworks.org) to place refugees age 55 and older in an on-the-job training program that leads to full-time job placement. Yousif Qeta and Bassima Tamarow, husband and wife from Iraq, are the first IRC-Boise refugees to have job placements through the organization. They arrived in Boise in December to start a new life along with their three adult daughters. They bring extensive experience and skills to our community. Yousif has a BA in Business Administration and Marketing and managed a supply office for a restaurant, and Bassima was an executive chef, serving corporations and embassies.
Yousif and Bassima recently started working for a foodbank and are thrilled to have the opportunity to work in an American organization and take the first steps to becoming self-sufficient.
Experience Works, a national non-profit organization which is federally funded, collaborates with non-profit or governmental agencies to host low-income clients for on-the-job training, usually about 20 hours per week, paid at minimum wage. Experience Works then serves as a job placement agency, placing clients in regular, full-time jobs. IRC-Boise is excited about this new avenue to place clients who would otherwise have a very difficult time finding jobs.