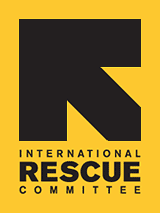 Free Breast Screenings For Refugee Women This Week and Next Week
IRC Boise, partnering with Boise Planned Parenthood and the Susan J. Komen Foundation, provided free breast care screenings for refugee women in a pink screening tent at IRC Boise on Tuesday, October 16. Together, we provided breast exams to 5 African women. In addition to the physical screening done by a doctor, education was given regarding monthly self checks that they can do at home.

If an irregularity is found in the exams, then the woman receives a voucher for a free follow-up mammogram provided by St. Luke's Hospital. This is the second year IRC Boise has offered the free screenings with Planned Parenthood and the Komen Foundation.

On October 23rd, a second screening day will be offered for our Burmese and Bhutanese clients, where we expect a large number of participants.