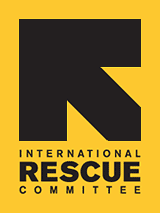 How to Become a Volunteer or Intern
Thank you for your interest in becoming a volunteer or intern with the IRC in Boise. Volunteer and intern support is an integral part of the IRC's mission to provide opportunities for refugees to thrive in the US, and we are excited to partner with you along the way.
Steps to becoming an IRC volunteer or intern:
1. Fill out the volunteer and intern application and email it to VolunteerBoise@Rescue.org .
2. Get to know the IRC in Boise and learn more about getting involved by attending a monthly orientation. Orientations are held the first Wednesday of every month at 4:00 PM at the IRC in Boise office located at 7188 W. Potomac Drive, Boise, ID 83704.
The next orientation will be held on May 1, 2013.
3. After the orientation, complete an interview with the Volunteer Coordinator.
4. Fill out a background check form. Once your background check has been cleared, the Volunteer Coordinator will contact you to discuss your placement.
The volunteer placement process takes about 2-4 weeks.