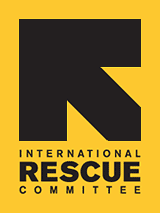 On this International Women's Day...........
IRC-Boise's Refugee Women Applied Life Skills Program was established three years ago to address specific needs of refugee families. Refugee women in particular face severe challenges in adjusting to life in the U.S. Many have lost their husbands and children to war and illness; many have themselves been victims of violence. In addition they are confronted with a culture and life style that bear little resemblance to their past traditions, cultural roles, and gender perspectives. Educational levels vary wildly, from High School graduates to women who are not literate in their own languages. Some may have never have held a pencil. Forced to adopt major role changes for which they are unprepared their vulnerability is heightened.

The Program Coordinator for IRC-Boise works with, AmeriCorps VISTA, the Boise State University Service Learning Program and with IRC volunteers from the community to assist participating women with a host of needs: language acquisition, culture orientation, basic economics, local geography and transportation, housing needs, medical services, vocational skills, as well as individual issues. Teaching English as a Second Language is a constant and integral component of the program. Participants attend a Life Skills and Literacy class at the IRC two days each week for two to three hours per class. With small class sizes, the flexibility of bringing their infants and children into the classroom and a large pool of volunteers to assist them participants accelerate in their learning and adjustment.
Two levels of curriculum are offered: one for those coming from a long and protracted life within a refugee camp with little or no educational opportunities, and a second intermediate curriculum designed for those with basic literacy skills and who are at a higher self-sufficiency level. Teachers and volunteers collaborate to make a safe and comfortable learning environment for all participants regardless of their varying abilities, cultures, and learning styles.
One extremely important component of the program is the Healing Circle where participating women attend two sessions every week for six weeks focused on helping them cope with their individual post traumatic stress symptoms. All refugees experience unspeakable trauma and loss occasioned by the persecution that brought them to become a refugee. For refugee women the trauma all too often includes sexual violence, a form of violence deliberately aimed at humiliating and destroying a woman's will and spirit. The trauma suffered by these women lingers despite relocation to a safe environment, preventing them from fully participating in their new lives and reaching their potential. The Healing Circle goes far to enhance the daily functions of these women, positively effecting the ability of these women and their children to make a meaningful contribution to the Boise community. The Refugee Women Healing Project is teaching self-care through various mind-body practices to strengthen each woman's resiliency. The program creates a built-in support system for refugee women with deeper relationships than are ordinarily formed in a classroom setting.

The Women's Program is currently in full force in its third year of operation. You too can play a role in helping a woman heal, learn English or improve her skills. Email volunteerboise@rescue.org