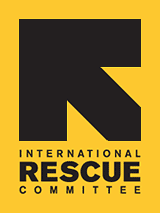 IRC in Boise to be honored with Martin Award

Since opening doors in 2006, the IRC in Boise has provided a variety of learning opportunities and experiences for Idaho students pursuing degrees in international studies, social work, psychology and other disciplines. Every summer the University of Idaho selects a student to volunteer with the Boise office to enhance their classroom academic learning.

In 2010 several students from the Martin School at the University of Idaho in Moscow embarked on a project to review more than 90 internationally focused NGOs and nonprofit organizations in the Pacific Northwest in search of a deserving recipient of its newly established Distinction in International Service Award. The Martin School of International Studies was established by Boyd and Grace Martin in 1979 as part of their contribution to finding solutions to achieving lasting peace.

The award will be presented at the Moscow Campus on May 2nd 2011. U of I alumni, Rabiou Manzo, Resettlement Program Specialist at the Boise Office, will accept the award on behalf of the IRC.
It is a great honor to receive the Martin Award and the IRC wishes to thank the University of Idaho and the Martin Institute for their recognition of IRC's work and the opportunity to extend the legacy of Boyd and Grace Martin, individuals dedicated to global peace and Idaho heroes in every sense. Their goal of funding projects and investing in organizations devoted to eradicating the underlying causes of war and discovering the conditions necessary for achieving lasting peace correlates in a profound way with the healing work the IRC does both nationally and internationally.