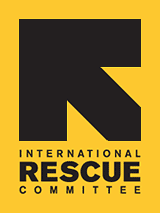 IRC Boise Launches Refugee & Volunteer Advisory Group
In June and August 2012, a group made up of individuals of almost all our client nationalities, volunteers and interpreters, convened to evaluate how IRC Boise can help our clients more effectively. The Advisory Group has had a flurry of creative ideas, and has honed in on two top priorities. First, IRC Boise will increase our encouragement and support to clients to acquire English. We are adding more vocabulary and vocabulary review units to all our classes. Our staff are now talking about English language classes, their importance and each client's attendance record, at every client contact. Second, the Advisory Group is designing an eight month educational curriculum, to be delivered by volunteers recruited from client communities. The curriculum will include multiple sessions on:
How to navigate in Boise;
How to shop / conduct basic business in public;
Basic finances: how to use checking account, pay bills, negotiate between family members' different financial priorities to arrive at consensus decisions;
How to sort through mail;
How to clean one's home safely;
Food storage and food safety;
What are fire alarms & how to respond;
Domestic violence prevention;
Time, specifically how calendars and precise time measurement drive work life in US, and how to plan it;
The importance of building a good reputation (consumer, credit, avoiding breaking criminal or traffic laws, housing referrals); and
Refugees' rights and responsibilities in the U.S.