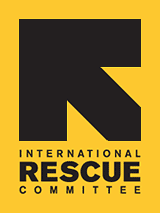 IRC Refugee Youth Attend 2011 Summer Camp
"When I'm older I'd love to become a Y Camp Counselors" said Nana Dembo. "They are the most caring and wonderful people I have ever met" he continued. Nana was one of the refugee youth who had the opportunity to attend the five nights Horsethief Reservoir camp organized by the Treasure Valley YMCA.

But, it would not have been possible for Nana and eight other refugee youth from Bhutan and Congo to attend the summer camp without the leadership of Jeff and Mary Mandell and supported by donations from generous individuals in the community.

Jeff and his wife have worked with refugee teens and partnered with the IRC office in Boise for the last three years. Jeff says that those three years have helped him "learn that the cultural, linguistic and financial obstacles refugees face are enormous but they are not insurmountable". He also says that he has come to realize that "given that refugee children are also desperately in need of economic opportunity, love, structure and accountability, the activities and the skills the Y camp affords might help lift one or more of them out of the poverty plaguing their journey".

Jeff's sentiments were echoed by Tonaizisha, another camp participant, in her thank you letter to the Y. Tonaizisha expressed how the camp had helped her find new American friends but also said that the climax of her experience was her learning of the YMCA's four words – respect, caring, honesty and responsibility." Activities such as the "amazing race" were also lot of fun.

The IRC in Boise is grateful and wishes to thank Jeff & Mary, all the generous donors, volunteers and the YMCA staff for making the 2011 summer camp a memorable experience for the participants.