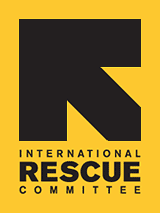 Michael Hoffman Gives Beautiful Fundraiser to the Agency for New Americans and the IRC
Boise's own Oscar-winning film director Michael Hoffman hosted the glittering party of the holiday season, "From Harm to Home for the Holidays" on the evening of December 19th, 2012. This event was a joint fund-raiser between the IRC in Boise and the Agency for New Americans. Michael has been involved with refugees for a long time, as his son Atticus started a yearly summer soccer camp with Agency for New Americans many years ago, "One World Soccer", that is ongoing. Michael felt strongly that he wanted to give back in a different way at Christmas, and the idea of the fundraiser was born.

The event drew over 200 people to his home, mid-week during the cold holiday season. We were overwhelmed by the show of generosity and support from our Boise community. Refugee musicians performed, local poet Fidel Nshombo read his poetry (including a special one he wrote for the occasion) and local jazz legend Curtis Stigers entertained the partiers. An Ethiopian caterer provided the delicious food and our local Iraqi bakery, Ishtar, donated many of the trays of baklava. Friends of Michael's paid for the food, wine and invitation printing costs, while a local design company, Oliver Russell, donated the design of the beautiful invitation. Everyone worked together and as of now, more than $35,000 was raised, with more coming in every day. Michael hopes to have this become an annual event during the holidays since it was so successful. Heartfelt thanks to Michael Hoffman without whom this event could not have happened in the beautiful way that it did.