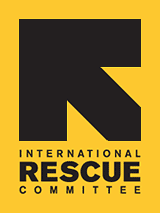 The Ngaboziza Family To Become United States Citizens!

The Ngaboziza family, with parents Apien and Martina, came to the United States in 2007 from the Democratic Republic of Congo. As a part of our immigration program at the IRC in Boise, Immigration Services Supervisor Rabiou Manzo called the family in the fall of 2012 to remind them that they were eligible to become United States citizens. Apien and Martina told Rabiou that they couldn't afford to become citizens. Rabiou explained that we help our clients apply for fee waivers from the government for the USCIS citizenship application fees (which cost almost $700 per person) when they are financially distressed.

Apien and Martina agreed to come take IRC's free citizenship preparation classes. Later they decided they were ready for the test, and with help from IRC Boise, applied for citizenship. They successfully received a fee waiver and passed their naturalization civics exam. Right after passing the test, Apien and Martina came to the IRC to thank us for the support we have given them. Now Apien and Martina are going to apply with IRC help for proof that their three minor children, who automatically by law become U.S. citizens when they do, are also citizens. Congratulations to new U.S. citizens Apien and Martina and their three young children!